OUR ARTISANAL RETAIL OFFERING
Our retail offering reflects Boschendal's iconic provenance, rich history, and style. Our shelves are regularly stocked with fresh, high-quality products from our authentic, working farm, and we actively seek out and source handmade goods from local and like-minded suppliers, many of which are specially created just for us.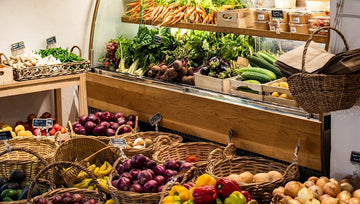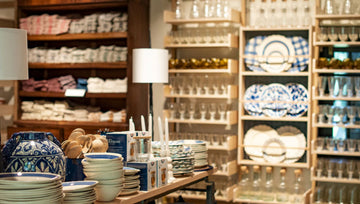 THE FARM SHOP
The Farm & Butchery Shop celebrates the best of Boschendal's fresh seasonal produce, grown and baked right here on the farm or crafted by like-minded local suppliers. Our own Black Angus beef, Duroc pork, a wide range of pantry items, baked goods, free-range eggs, and treats are available for sale.
THE HOMEWARE SHOP
Our Homeware Shop brings the best of Boschendal and our like-minded suppliers straight to you. Explore our selection of locally sourced fabrics, ceramics, and self-care products. There are expertly crafted gifts for babies, kiddies, and your four-legged friends on offer, too.
FREE DELIVERY
Free delivery on local orders over R500 to Franschhoek, Paarl, Stellenbosch, Wellington & Cape Town. Free delivery on national orders over R750.
Sign up to our newsletter to receive the latest deals on our new products.