News
Heritage Day Pork Brunch Dish Recipe
by Merinda Carstens on Mar 19, 2021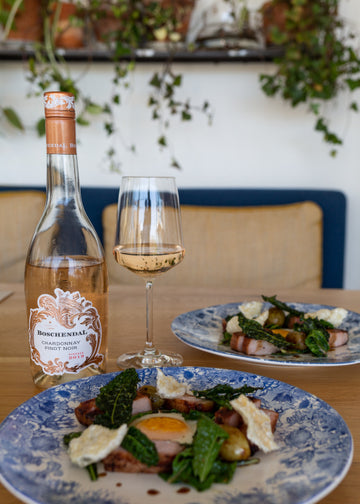 Heritage Day Pork Brunch Dish Recipe
Kick your Heritage Day braai off early this year with Chef Allistaire's hearty Duroc Pork Brunch dish. Who doesn't like a breakfast braai on a public holiday! 
Ideally the Kassler steaks should be prepared on the open flame to attain those delicious smoky flavours. Serve with lightly sautéed garden spinach or kale for added freshness and a soft egg to round off the dish with creamy deliciousness.
Pair with an expertly crafted glass of our Boschendal Chardonnay Pinot Noir. Produced with great care using two of the classic grape varieties included in traditional Méthod Cap Classique, it is best served chilled. With delightful hints of stone fruit and pear, this wine is sure to elevate your breakfast experience.
Shop our wines here.